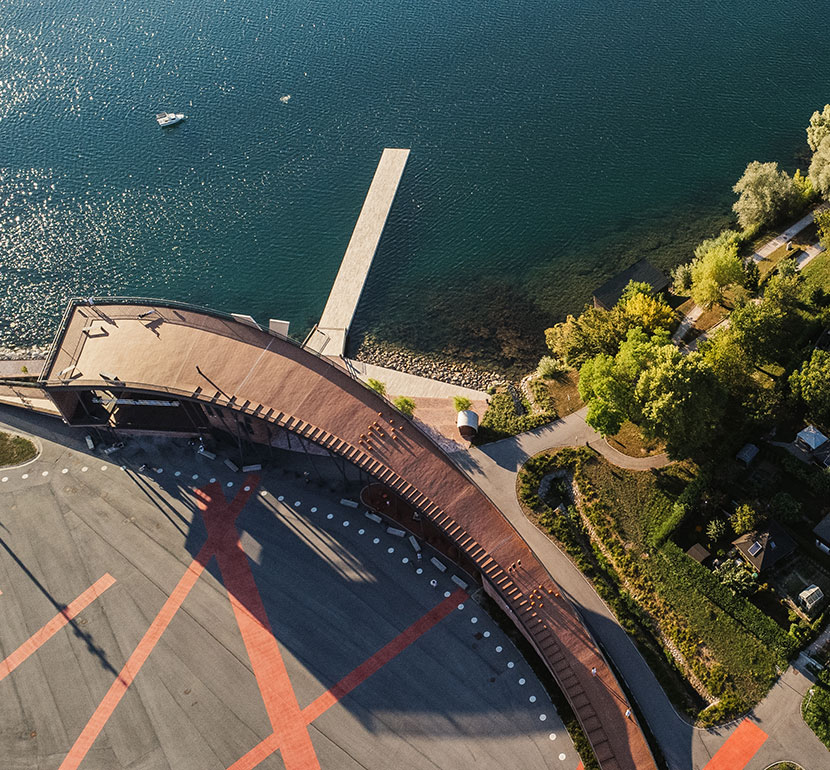 We are becoming increasingly known for our tourism activities. In recent years, the entire Šalek Valley has been developing as an established tourist destination. Together with various stakeholders, we want to create a smart, green and citizen- and visitor-friendly city with an advanced tourist offer. The Šalek Valley is a safe and green destination that has been awarded the Green & Safe and Safe Travels labels.
Velenje has also been awarded the Slovenia Green Destination Silver label, which we received within the framework of the Green Scheme of Slovenian Tourism national programme for our work on sustainable development of tourism in our environment.
We are proud that Slovenian bathers chose Velenje Beach as the best natural bathing place for the fifth time in a row. Vista – a park with a view, has also come to life in full, as it hosts various events and shows which attract many visitors.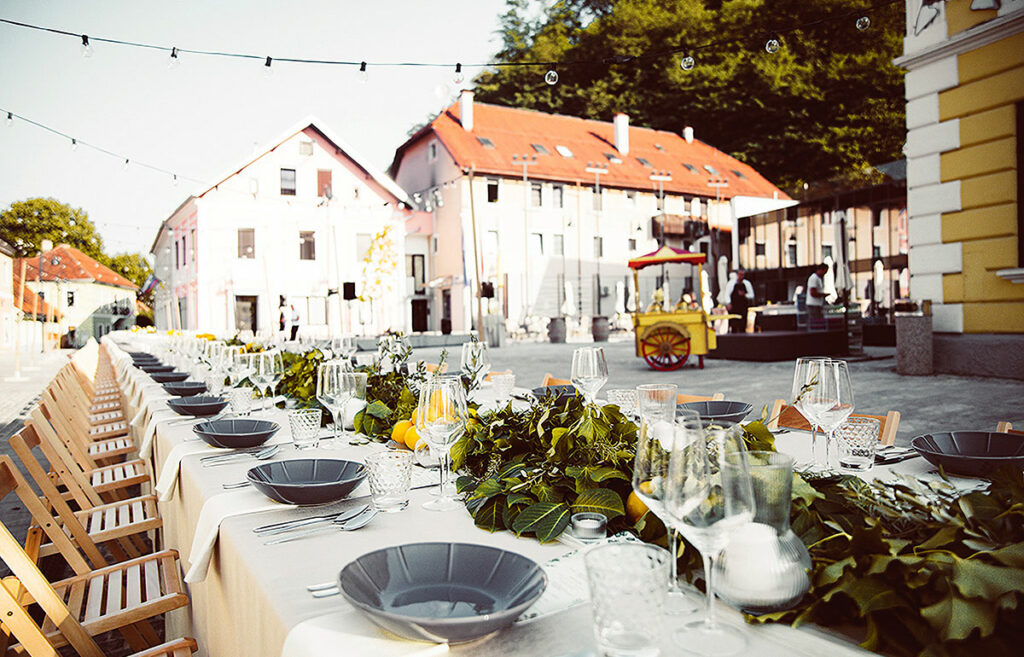 Within the framework of the strategy we adopted for the development and marketing of tourism in Velenje and Šoštanj for the 2022–2027 period, we will focus on developing the most family-friendly destination in Slovenia in the years to come. In line with said strategy, the Šalek Valley will be a family-friendly valley, and Velenje will be the most family-friendly destination in Slovenia. In line with this vision, we formulated the main substantive elements and policies of the strategy that encompass goals, main and supporting tourism products, initiatives to improve competitiveness and investment (infrastructure) project plans.
An active family holiday, festival tourism and spa tourism have been proposed as the three main tourism products, with cultural tourism and gastronomy having been proposed as the two supporting products. We are aware that in order for a destination to develop in terms of tourism as a whole, our competitiveness needs to be improved. Improvements in the following areas have been planned: digitisation (of processes, mobility, promotion and sale of products), management (cooperation in developing tourism products, HR and competences development), promoting activities (initiatives for the development and promotion of the new Šalek Valley destination brand) and planning activities.
In the last decade, Velenje has made a significant step forward in tourism as we have started investing in development projects systemically. We founded the Šalek Valley Tourism Institute that is primarily tasked with the development of tourism and marketing of the destination.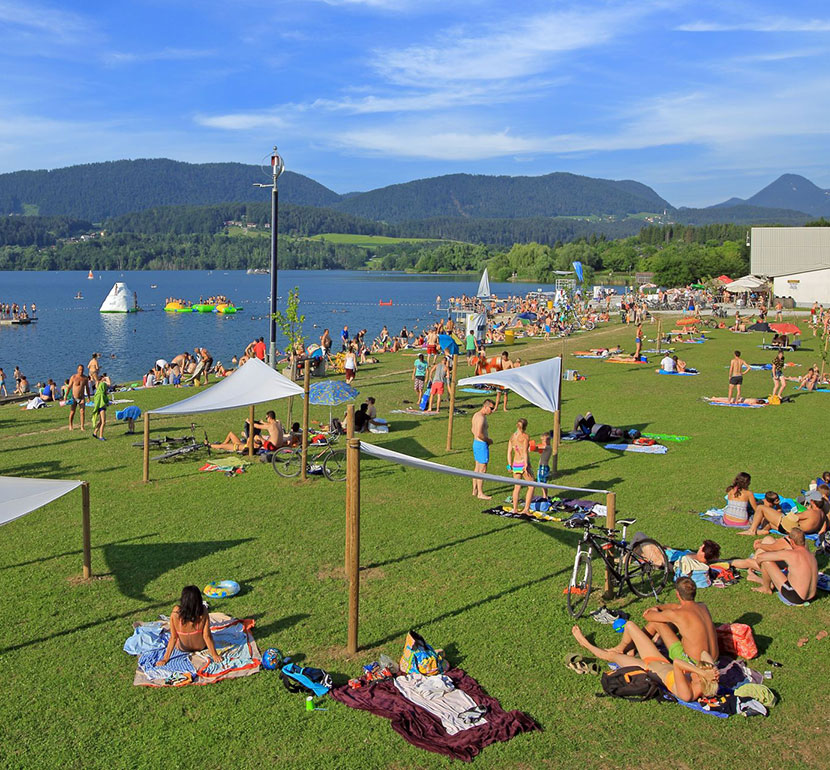 In 2013, the Municipality of Velenje began with the renovation of the boathouse and development of the beach by Lake Velenje, which attracts more than 100,000 visitors during the bathing season. Every year, we provide free and safe swimming, free use of the WIBIT park, free rental of sunbeds and umbrellas, a variety of food and beverage services, and other activities. We also regularly monitor the quality of water in the lake, which meets the criteria for swimming, and publish the results on the website as well as on the Velenje Beach. We also provide a special pool adapted to the needs of our youngest visitors, portable sunbeds, safe swimming for the disabled, and changing rooms.
During the bathing season, we ensure the lifeguards and attendants are present on a daily basis. They take care of order and safety on the beach and in the parking lot. In cooperation with various organizers, a variety of events take place such as "Pljusk v Velenjsko jezero", the opening of the swimming season with Midsummer Night, and others.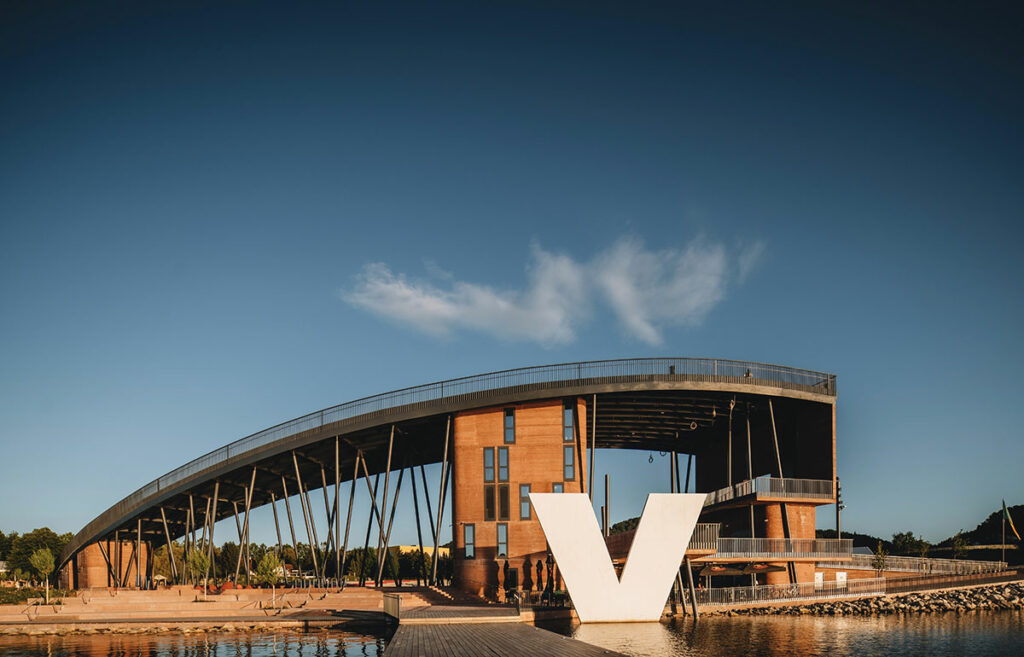 In the immediate vicinity of the Velenje Beach there is Vista – Park With a View, which has become an important meeting point for interdisciplinary, intergenerational and intercultural events; a venue for numerous cultural, artistic, sports, entertainment, social and tourist events. Vista hosts concerts of popular Slovene musicians, music stars of the Balkans, rock bands, DJs, choirs and instrumentalists of all generations. Sport buffs have not been forgotten either, as football, basketball and handball tournaments are organised, too.
Park With a View may also be a bond and inspiration for those who are looking for opportunities for business development, personal growth or who want to mark a special anniversary.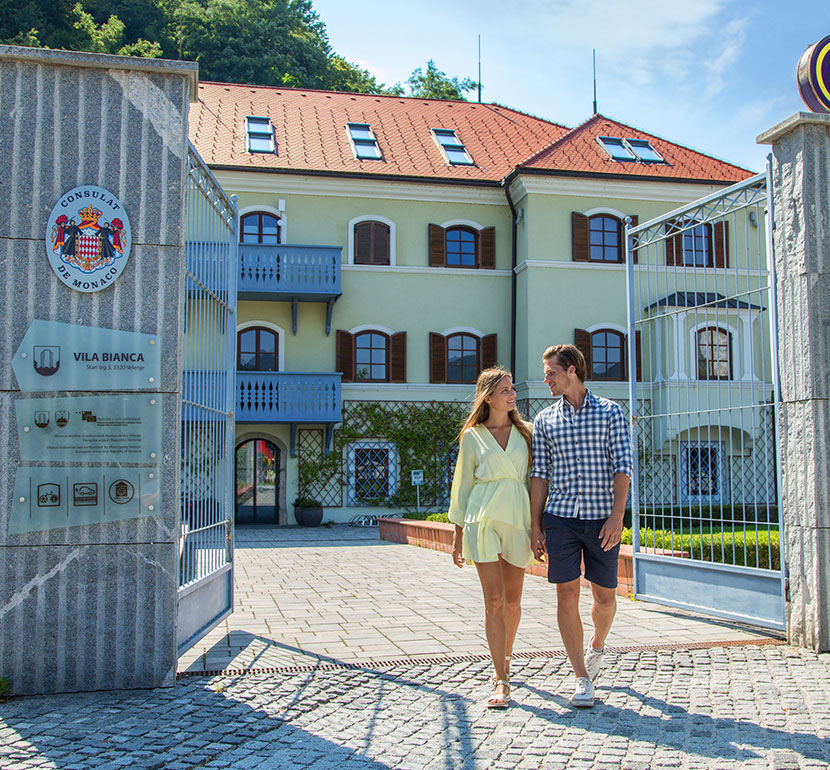 Šalek Valley Tourism Institute
Velenje Tourism Information Centre